Elite Authors
We are counting more than 10 years of experience with the WordPress platform and with more than 8,500 sales!
We are a 5 star rated elite author at ThemeForest.
Top Notch Support
We are a well-trained crew, caring and experienced, fast and to the point. All treatment is personalised and we are active WordPress contributors.
User-Centered Design
Our themes are designed and developed with the end user in mind. We focus on reducing complexity, providing ease of use and getting a deep understanding of who will be using the final product.
Powerful Framework
Intuitive with a short learning curve. Developer-friendly, as it's easy to extend and customise. Quality codebase. Paying attention to high-speed techniques. Modular architecture that allows deactivating features that are not used in the Project. Cross-Theme reusable features (Shortcode & Widgets).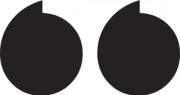 DON'T JUST TAKE
OUR WORD FOR IT.
CHECK OUT WHAT SOME OF OUR CUSTOMERS HAVE TO SAY ABOUT OUR THEMES:
«I've worked with a lot of themes and this one by far is my favorite as of today.
The author answers questions quickly too.»
for Code Quality
«The amount of customisation and the support I got are 5 stars. No comment needed, you can literally customise everything you need without meddling with the source code.»
for Customizability
«Beautiful theme, very flexible and the Ajax filter is the best thing ever! Thank you guys for such great work, I'm very happy to have this theme.»
for Design Quality
LET'S KEEP YOU
UPDATED
NO SPAM COMING YOUR WAY, ONLY OUR NEWS,WORDPRESS ARTICLES AND FREE RESOURCES…